Outdoor Experience - On the Sulpici's paths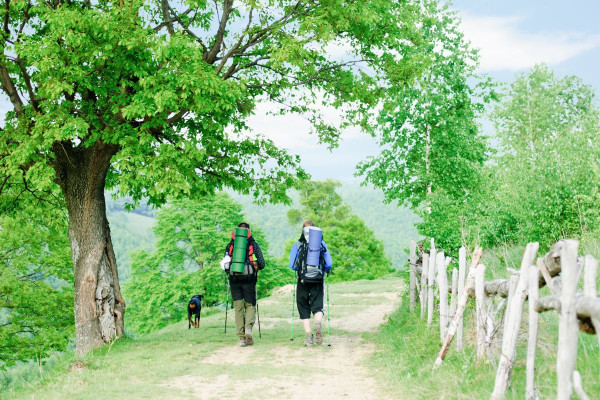 The route is named after the family of Roman consuls, sent from Rome to command the city of Arezzo, who probably built a villa on the hill of Pieve San Giovanni. The Sulpicians had certainly chosen the place to enjoy the view of the plain between the Arno and Chiana rivers.
sulpici's path
arezzo
hiking
Included
Not included
Duration
5 Hours
Bring along

It is recommended to bring an adequate supply of water (at least 1 liter) and possibly something to eat for the small intermediate stops.
Dress clothing suitable for the season and weather conditions: rain cape (gore-tex is better), waterproof trekking shoes with sculpted sole.

Participants
Min 2, max 20 pax
Important information

More info: Marco - valtrianimarco@gmail.com -+393383833014
If the minimum number is not reached, we will be notified within 48h from the date of the excursion and refund the amount paid
Further information
We will walk in an area unknown to most, where the hills go to "kiss" the Arno River. We will cross a landscape of great beauty and suggestion, capable of impressing the mind and the heart. We will discover a rural landscape built by generations of peasants who have combined utility and beauty, variety of shapes and colors; here crops, olive groves, ancient farm roads, farmhouses, villages and churches alternate.
The Itinerary takes the traveler back in time, making him discover a past full of stories, curiosities and knowledge passed down from generation to generation.
Points of interest: Pieve San Giovanni
Difficulty: E = Hike
Duration: about 5h
Length: 13 km
Altitude difference: 760m +/-