Canoeing in the Ponte Buriano Nature Reserve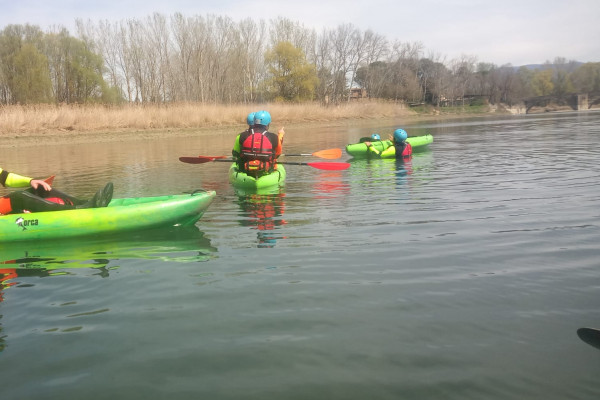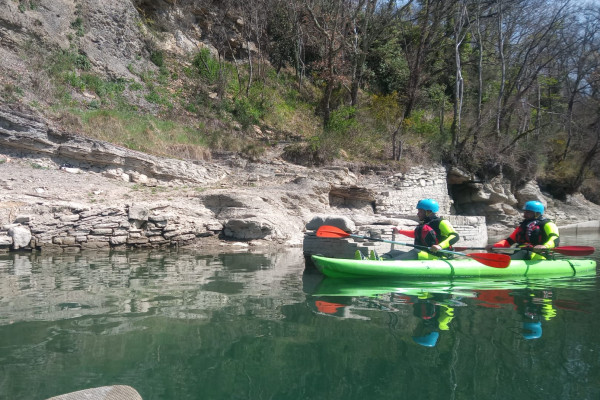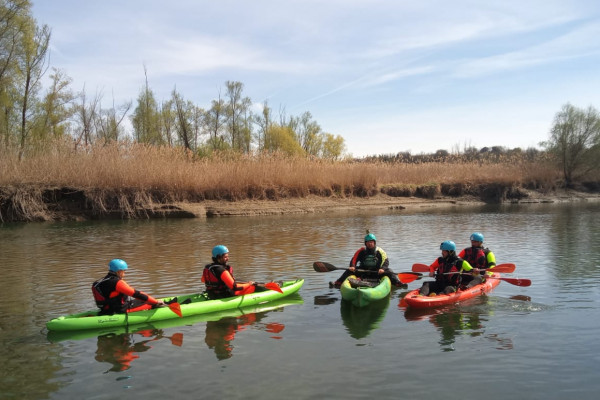 In Leonardo's footsteps: starting from Ponte Buriano, for many scholars the bridge portrayed in the Mona Lisa by Leonardo da Vinci, silently navigate along the densely wooded banks, passing under striking rock walls to discover hidden ravines and waterfalls.
Included

Environmental guide
Equipment needed for the excursion
Wine tasting

Not included

Anything not specified under "Services included"

Duration
2 Hours or 0 Hour
Bring along

A pair of shoes that can get wet
A possible change of clothing
A towel

Participants
Max 12 people
Important information

In case of special or unsuitable weather conditions, the guide may decide not to carry out the excursion.

In case of cancellation of the reservation within 48 before the tour, a full refund will be made; in case of later cancellation, no refund will be provided.

It is recommended to bring a pair of shoes that can get wet, any change of clothing and shoes, and a towel.

Minors must be accompanied by an adult and have the permission form downloadable here.

During the canoe trip, exposure to the sun can cause sunburn to the skin or sunstroke. Therefore, the use of a hat, sunglasses and sun protection creams is recommended.

The excursion is practiced in natural environments often populated by many animals. Encounters with animals are not always predictable, nor are their reactions predictable, and sometimes this encounter can produce dangerous conditions: insect bites, bites, kicks, canoe capsizing, etc.Severe physical strain is not required, but in cardiac or otherwise predisposed individuals, a panic attack, and/or an unexpected swim in cold water, can trigger a heart attack.

It is dangerous to make the excursion immediately after a large meal, and/or under the influence of alcohol or drugs.

During the canoe excursion, the possibility of access to qualified medical care can take quite a long time, due to the amenity of the places where it often takes place.

For more info: Francesca Adamo - 349 5159657
Further information
The Reserve stretches for about 7 km along the course of the Arno River, from the Romanesque bridge of Ponte Buriano to the power plant located downstream of the ENEL Penna dam, and includes the artificial reservoir of the dam and adjacent land areas.
The landscape is mainly characterized by the rolling hills surrounding the reservoir, consisting of fluvio-lacustrine sediments of different ages, with occasional presence of crags and vertical walls.
From the Ponte a Buriano paper mill to Rondine, the Arno flows embedded among the rocks, while from Rondine to Penna the river widens to form the Penna reservoir. The vegetation landscape consists of downy oak forests, located mainly on the slopes directly facing the reservoir, a sparse riparian tree belt, shrubs, agricultural crops (located mainly along the left bank of the Arno) and a large marsh area in the eastern section of the Reserve.
For more info: Francesca Adamo - 349515 9657